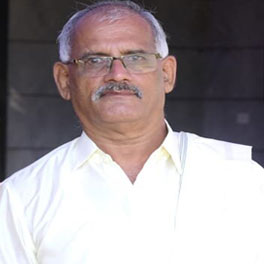 Sri. Kishore Kumar Kodgi
President
Here's What Our President Has To Say
It is with great pleasure that I am narrating the success tale of this huge cooperative. In the year 1973, Central Arecanut & Cocoa Marketing & Processing Cooperative Limited (CAMPCO) came into existence. The aim was to eliminate the inconvenience of middlemen. Thus supporting the Arecanut and Cocoa farmers in Karnataka and Kerala. CAMPCO has gone a long way in protecting the interest of these farmers. Today we are one of the most established Chocolate Factories in South East Asia, with an eminent workforce and branches spread all over India. CAMPCO has initiated seminars, conferences and Krishi Melas to help educate farmers with the latest technical knowledge. This is done to overcome the lack of information in the Agricultural Sector. Our cocoa is the fruit of hard work from our very own farmers. Thus, our success means the success of the farmers, who are the backbone of our country. CAMPCO aims to bring a smile on every farmer's face, with a sense of pride in this Swadeshi product. CAMPCO heads forward with a dedication to improving the standard of living for the communities it serves. I am confident that together, we will scale new heights.
Campco Chocolates - Quality that is a class apart
Come be a part of our chocolaty journey. Become a Campco artist now!
We Are Looking for Chocolate Enthusiasts
Campco, the word itself is now a success story of the people, by the people and for the people. 33 years and counting, we are one of the most established Chocolate Factories in South East Asia. We have become a brand that people trust from their own experience. At Campco factory, we are passionate about creating chocolates. Let's change the world, one chocolate at a time.
HEAD OFFICE The CAMPCO Ltd.
Head Office,P.B.No.223, "Varanashi Towers",
Mission Street, Mangalore, Dakshina Kannada,
KARNATAKA -575001.
Join Our Skilled and Passionate Chocolatiers