Campco Chocolate Powder
An experience that you'll never forget, this chocolate drink is incredibly easy to mix with milk and make in an instant, any time of the day!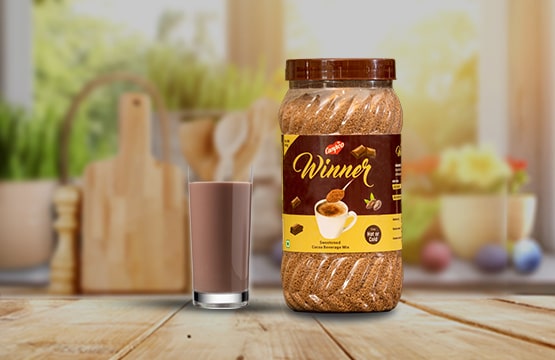 WINNER
There's nothing a cup of delicious hot or cold chocolate can't fix. Make your bad days good and good days great with Winner, a rich chocolatey milk drink.