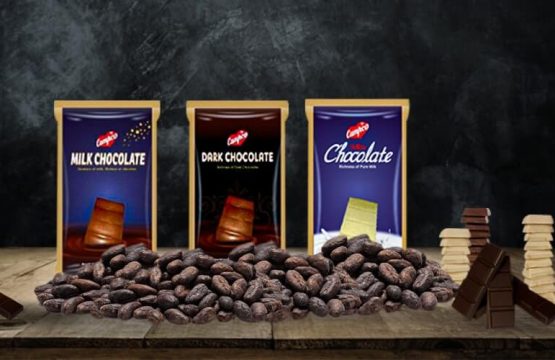 COUVERTURE
Containing a high percentage of cocoa butter, Campco Couverture is primarily used by professional bakers and confectioners for its smooth texture. This is a common ingredient for making ice-cream. It comes in three different varieties as dark, milk and white chocolate.
Description:
Couverture is the name given to a certain class of high-quality chocolate. Used primarily by professional bakers or confectioners, this chocolate contains high percentage of cocoa butter, as well as a high percentage of chocolate liquor. This high ratio makes it
expensive, but it also means that the resulting chocolate is smooth and melts quickly and evenly. Couverture chocolate is the preferred chocolate for tempering and enrobing candies. It comes in dark, milk and white varieties.
Application:
Used in ice cream, biscuits, bakery products in the form of chips/shavings, confectionery sweets, and homemade chocolates, cream fillings, cake toppings, in decorative chocolates with different flavors.
Range of Industrial Products