Campco Choco Paste, Spreads, Dips and Fillings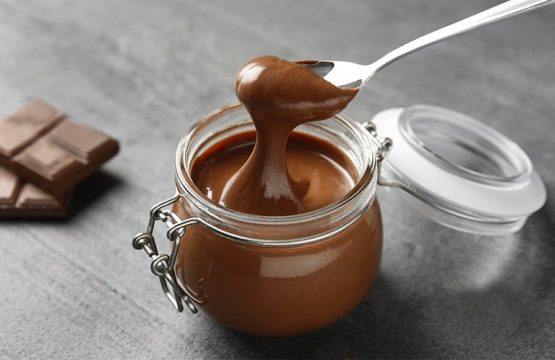 CHOCO PASTE, SPREADS, DIPS & FILLINGS
A chocolaty paste which is made from cocoa, vegetable oil, milk, sugar and flavors. This is the perfect spread for toasts, bread, pastries, muffins and waffles.
Description:
Choco paste, dips, spreads and fillings is a chocolate flavored paste which is mostly spread on bread, toasts and pastries such as waffles, pancakes, muffins and pitas. The paste usually contains cocoa and vegetable and/or palm oil, and is also contains milk, sugar, and additional flavors.
Application:
Used in ice cream, biscuits, bakery products in the form of chips/shavings, confectionery sweets, home-made chocolates, cream fillings, cake toppings and in decorative chocolates with different flavors.
Range of Industrial Products