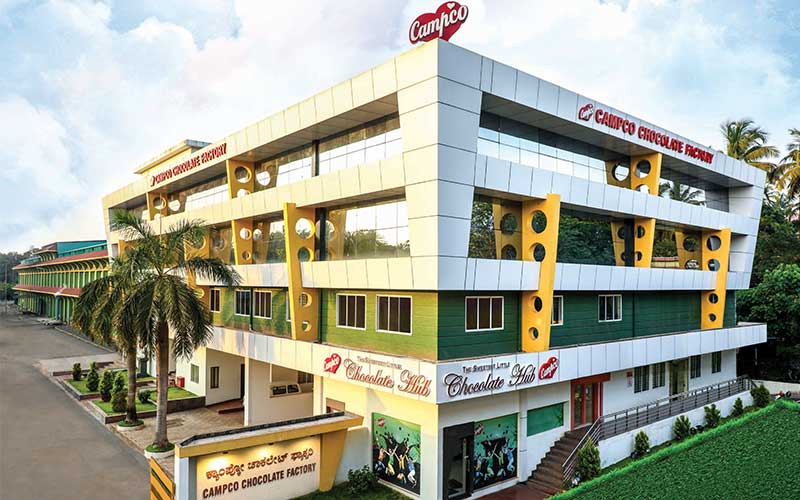 Welcome to Campco Factory
The factory of your favourite chocolate company in India is located in the midst of a cocoa cultivation area, in a quaint little village called Kemminje in Puttur, the Pearl City of Mangaluru. Our Campco Chocolate factory was set up in 1986 with the capacity to produce 8,800 metric tonnes of chocolate. Today, we produce over 23,000 tonnes of cocoa-based products. Equipped with the most modern imported machinery, our passionate chocolate artistes produce cocoa mass, cocoa powder, moulded chocolates, premium chocolate bars, and other cocoa-based products all in one place.
Doesn't it sound magical? Scroll and take a visual tour below!
Would you like an exclusive tour of our Chocolate Factory?
Now that you know a little about our Campco chocolate factory and have received a little visual tour, we would love to invite you over for an exclusive tour as our special guest at our chocolate factory. So when can we schedule one?