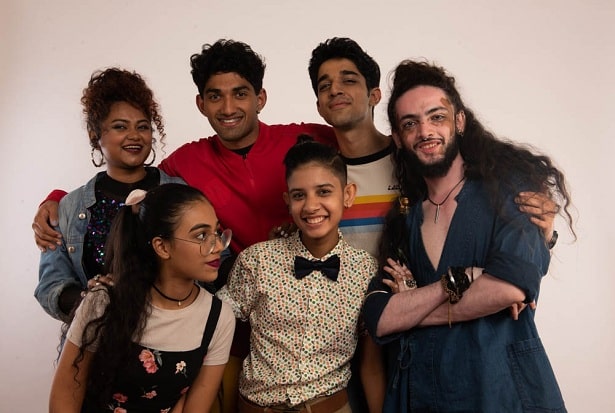 First TVC of the year
CAMPCO announces the launch of its First TVC of the year, showcasing itself as a brand, which believes in celebrating FOR EVERY FIRST IN LIFE…..
The theme was selected on the grounds, the CAMPCO Chocolate Factory was set on. First time ever in the history of agriculture, a Farmer dared to think big…. He envisioned the Farmers dream of being self reliant and thus a strong edifice was laid way back in 1986 towards the mechanism of the most modern technological Chocolate Factory – THE CAMPCO CHOCOLATE FACTORY. From Bean to Bar…..believing in finest quality and taste…. Whole of the fraternity grew in confidence and now to highlight its strength, CAMPCO is releasing FOR EVERY FIRST IN LIFE….. a film with a soul sure to connect to the life of each and every individual.
"It is confidence in our body, mind and spirit that allows us to move forward. Each time we face our fear, we gain strength, courage, and confidence in the doing. Since its commencement, CAMPCO has been facing turbulent situations but yet comes out strong with self confidence and has gone on to achieve great heights," said Sri. S.R.Satishchandra, President, Campco Ltd. "Always linking itself with the masses, CAMPCO has now come out with the launch of the film FOR EVERY FIRST IN LIFE showcasing real life incidents of certain personalities gaining in confidence and celebrating that achievement with a bite of CAMPCO Chocolate" he added.
The film is conceptualized by Heavy Digitals, showcasing CAMPCO Chocolates as tribute for one's achievement. Commenting of the Film Mr. Karthik Sekhar, Founder Heavy Digitals says… "This film is a celebration of the Firsts in Life, moments one would cherish like Self-acceptance, first love, standing up for yourself and a Chocolate is a nice treat for one's personal triumphs, "like a hug from the heart". As a Writer/Director, the casting was the most interesting part of the film, we chose some outstanding young individuals through social media who have embraced their uniqueness and flaunt them proudly. The film plays with a range of emotions from gritty to light-hearted, each highlighting the true nature of the cast by weaving a story around them. Bringing real people and Campco together was a way of keeping the communication real, engaging and honest". The brand has planned a 360-degree marketing approach across print, radio, social media and TVC.
YouTube links
Website – https://campcochocolates.com/
Youtube – https://www.youtube.com/CampcoChocolatesIndia
Facebook – https://www.facebook.com/campcochocolatesindia/
Instagram – https://www.instagram.com/campcochocolatesindia/